20 Dec

Shakti's New Director of Education and Master Hairstylist
The Shakti Team is excited to welcome Stephen Falvo as our new Director of Education.
Beginning in January, Stephen Falvo will oversee Shakti's training and educational program, develop trends and creative content, broaden Shakti's digital reach, and collaborate with marketing and community initiatives.
Lonny McLaughlin founder and CEO of Shakti stated:
"Stephen's professional experience in the salon industry combined with Shakti's unique business model will allow us to educate, expand and elevate stylists and salon professional's expertise in a way that has yet to be fully explored in our area. We look forward to seeing Stephen's leadership drive this ambitious team even further and build a stronger bridge between brand, stylists and Shakti's amazingly loyal customers and friends."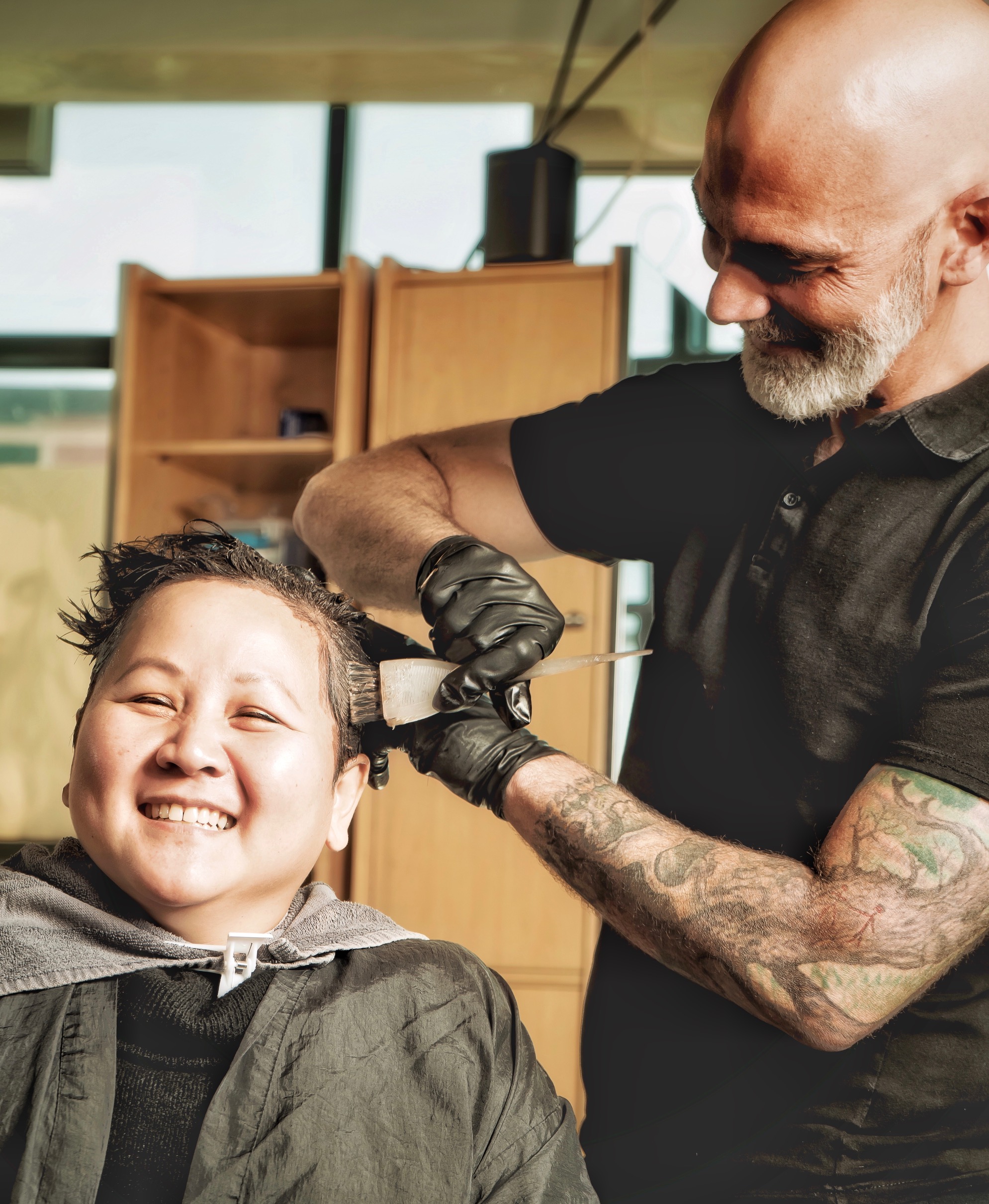 He arrives with over 26 years of experience as a professional in the beauty industry. And his experience includes ownership and management of Art + Science Salon in Philadelphia and as a National Educator for Aveda. Stephen has delivered educational opportunities to salon professionals through his work with Aveda's education, shows and events teams.
"Stephen is an important part of the Shakti success story. Stephen began his career at Shakti in 1992 as an Apprentice and quickly developed and began mastering the craft of hairdressing.  Stephen then went on to become an Aveda Educator and the owner and Artistic Director of two Philadelphia salons. We are thrilled to have him rejoin our team and welcome him home to Shakti where his career began. Stephen's love for people and the art of hairdressing is contagious. Personally, I can't wait to work with him again."

-Lonny McLaughlin, owner, Shakti Salons